Just bought evohome? Got evohome issues? Very important evohome information – Take Time To Read This!
If you are reading our EVOHOME Help Guide, you probably now own a Honeywell Home evohome product but it has not been installed quite correctly. In any case, congratulations on your purchase and once you've resolved your issues you will see that you've made an excellent choice and have an awesome, energy saving product fitted in your home!
My personal experience of the Honeywell Home evohome system is that it is pretty easy to install and configure. However, since the start of our business in 2014 we have experienced many emails and calls from customers with evohome 'problems'.  Sadly the same issues seem to re-occur – incorrect installation/testing and/or the binding/system configuration is not being done correctly.
Below is a list of problems we are often called or emailed about.
1. Heating Zone Valve BDR91 Wireless Relay Box turning on at the same time as the Hot Water Zone Valve BDR91 Wireless Relay Box.
2. BDR91 Wireless Relay Box and CS92A Wireless Tank Sensor 'COMMS FAULT'
3. HR91/HR92 Radiator Controllers not responding to evohome Controller.
4. CS92 Hot Water Sensor showing hour glass symbol.
5. evohome Controller not responding how it is 'expected' to.
6. HCC80R Underfloor Heating Controller not responding to evohome Controller.
The main reasons these errors occur is because the evohome Installation Guide is not being followed.
A copy of the evohome Installation Guide is in the bottom evohome Connected Thermostat Pack box and it is also available to download here >>> EVOHOME INSTALLATION GUIDE <<<
The evohome Installation Guide was not written to be an A-Z manual on how to fit evohome. Instead, it is a technical booklet aimed at reminding an installer how to do certain tasks when installing and setting up the evohome system. I reference the evohome Installation Guide page numbers throughout the help page below and as we say in the trade – RTFM!
So, to try and prevent installation errors being the route cause of your evohome issues, I will list some of the common 'problem' areas and how you can avoid these basic errors causing problems with your evohome system.
Resideo Feature Article – Things To Consider When Installing Wireless Heating Controls.
This is a really good document and reading this article will give you a better understanding of Resideo's wireless heating products and why correct installation is critical to the success of wireless controls working correctly. You can download this article by clicking here >>> THINGS TO CONSIDER WHEN INSTALLING WIRELESS HEATING CONTROLS <<<
Have a good read of this document first, just to give you an idea of what you are aiming to achieve and then if you are still having issues with specific evohome products, use my help tips listed below.
An alternative approach might be to do the evohome online training. This will give you a really good feel for what the evohome system needs and will certainly answer a lot of the installation questions we have.  Resideo's evohome online training is here >>> EVOHOME ONLINE TRAINING <<<
I have categorised the common issues we have into menus.  If you are having issues with individual items this will allow you to scroll to the relevant item.
1. BDR91 Wireless Relay Box
2. T87RF Wireless Room Thermostat
3. HR91 Wireless Radiator Controller
1. BDR91 Wireless Relay Box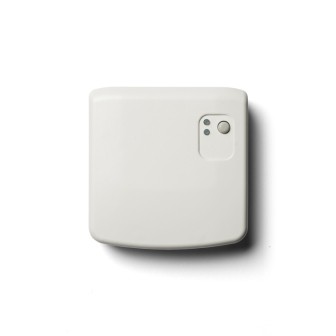 This is a Radio Frequency (RF) device and must be positioned with care so that the wireless signal can easily be sent and received to and from the evohome Controller.
We are finding the same problem keeps cropping up with these – incorrect installation and 'double binding'.
A BDR91 Wireless Relay Box comes with the evohome Controller in a Connected Thermostat Pack and it also comes in the evohome Hot Water Kit.  They need to be fitted, wired and bound correctly to the evohome Controller to operate correctly.
So lets start with the basics!
As per Page 4 of the evohome Installation Guide, BDR91's must be installed a minimum of 300mm away from the following (no exceptions unless you want future evohome system problems):
Metal Objects (this includes boiler casings, hot water cylinders, expansion vessels, large quantities of copper pipework and single gang metal back boxes)
Other BDR91's (you wouldn't believe how many times we see them installed right next to each other!)
CS92 Wireless Tank Thermostat (part of the evohome Hot Water Kit)
If the above points are not observed the evohome Controller RF Signal Tests to the relevant BDR91's may still give an 'excellent' or 'good' wireless signal strength test, but it does not mean the wireless items will work correctly when put into normal operation mode (this is because they discharge their signal at the same time in normal evohome operating conditions).
It is also very important you try and visualise a path for the RF signal between the evohome Controller and the BDR91(s). If there is anything large and metallic in the 'line of sight' the likelihood is that the signal strength will be very weak or simply won't work.
Also in my experience it is really good practice if you just go ahead and make sure the BDR91's are fully factory reset ('BDR91 Reset Procedure' is on Page 17, Step 1) as soon as the BDR91 has been wired up, before you even think about binding the system.
Honeywell wiring diagrams for the correct wiring of BDR91's for Combi Boilers, Motorised Zone Valves and S Plan and Y Plan systems is on Page 40 to Page 46 of the evohome Installation Guide and the 'BDR91 reset procedure' is on Page 17, Step 1 (it says press and hold the button for 15 seconds, but in practice just press and hold until you get a fast flash which occurs at a count of about 15 seconds – ignore the 'slow' flash after 5 seconds at this stage).
An important note on the term 'Boiler Relay'!
'Boiler Relay' (or 'Appliance Relay' as it is now termed in 2023) seems to cause some confusion amongst a lot of people when binding the 'heating BDR91′. An 'Appliance Relay' is the term Resideo give when using a BDR91 to create a 'wireless boiler demand switch' i.e. a relay dedicated to switching the boiler or heat pump on and off.  If you have an S Plan or Y Plan system and the motorised zone valves are switching on the boiler using the orange wires, then you don't have a 'Boiler Relay'!
So, basically if you have the following situations, you should bind the heating BDR91 as a 'Boiler Relay':
If you have a Combi Boiler.
If you have an S-Plan or S-Plan+ system and have fitted HR91/HR92 Radiator Controllers on all radiators and you have electrically disconnected and locked the heating motorised zone valves into the manually open position.
If you have an S-Plan or Y-Plan system and you are using the evohome to control the heating system only (still using the existing programmer to control the hot water cylinder).
If you are using the evohome Connected Thermostat Pack & evohome Hot Water Kit on an S Plan or Y Plan system (no HR91/HR92 Smart TRV's fitted), you will not need a 'Boiler Relay' and this function must be ignored when you are asked the question when going through 'ZONE GUIDED CONFIGURATION' on the 'INSTALLATION MENU' of the evohome Controller!
2. T87RF Wireless Room Thermostat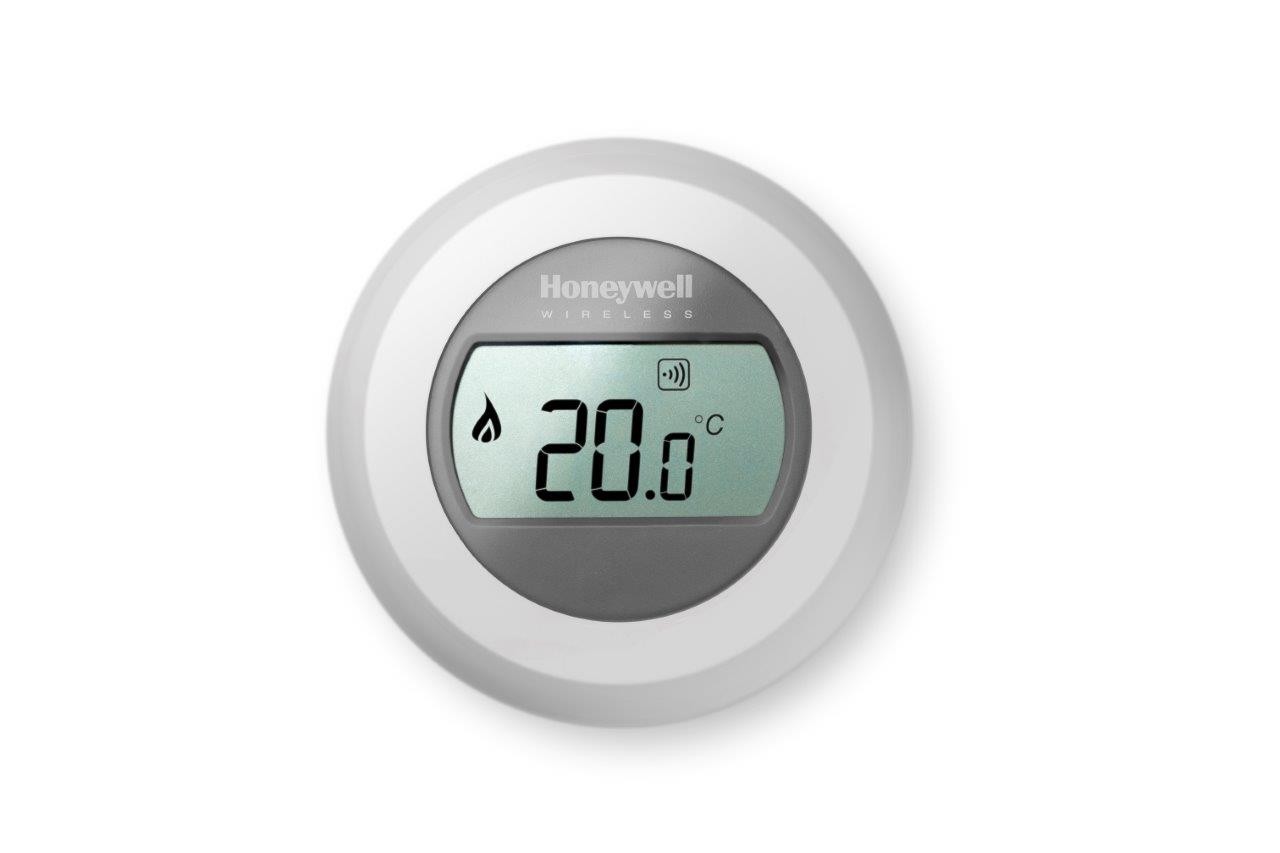 Up to October 2023, the T87RF was sold as a stand alone product (T87RF2033) and also the wireless thermostat part of the Y87RF2024 Single Zone Thermostat Pack and can be used with evohome as a wireless sensor or bound with a BDR91 through evohome to provide zone control of a motorised valve zone, etc.
This product has now been discontinued and replaced by the DT4R – Honeywell Home DT4R White Wireless Thermostat (DTS42WRFST20)
The main question we have with the T87RF is that the supplied 'User Guide' does not detail how to clear the pre-bound BDR91 'binding' or how to 'bind' the T87RF with evohome.
Unlike any other Honeywell thermostat, the T87RF has two hidden 'touch areas'. The left hand touch area is for binding the device to a 'control system' (such as a BDR91, HCC80R or the evohome Controller) and the right hand touch area is for binding the T87RF to the RFG100 Mobile Access Kit (should you wish to use it as a stand alone Connected Programmable Thermostat).
You can tell when you correctly put your finger in the 'touch area' because the screen will illuminate.  Please note that when the T87RF is used with evohome, the right hand touch area has no function.
So, to bind the T87RF with evohome as a zone sensor please refer to the supplied Y87RF2024 User Guide for details on the locations of the touch areas but follow my procedure detailed below.
Press and hold the LEFT touch area on the T87RF for 10-15 seconds until 'BO' is displayed and then let go.
Press and hold the LEFT touch area again for 10-15 seconds until the screen reverts back to the temperature display screen (you will notice the square RF symbol above the temperature display will have disappeared).
This is the point where you want the evohome Controller to ask you to bind in a sensor for the zone, once you are at this point follow the procedure below making sure the T87RF and evohome Controller are at least 1m apart.
Press and hold LEFT touch area on the T87RF for 10-15 seconds until 'BO' is displayed.
Rotate the thermostats outer white bezel 'clockwise' until 'BO' disappears and 'CO' is displayed.
Press the LEFT touch area briefly and the thermostat should bind to the evohome Controller and a number from 1-5 will be displayed on the screen.  If an exclamation mark is displayed, press the 'back' button on the evohome Controller and then with 'CO' still displayed press the LEFT touch area again.
A few important points to note about binding the T87RF as a 'sensor' when controlling a room with HR92's.  If you bind any external sensor and adjust parameter 7 on the HR92 to 7.1 to show the actual temperature in the room, the HR92 will display the temperature of the T87RF instead of the temperature sensed by the HR92 – this does cause confusion and phone calls from customers stating the HR92's temperature display has 'jumped' to 30 degrees as they are holding the T87RF in their hand!
3. HR91 Wireless Radiator Controller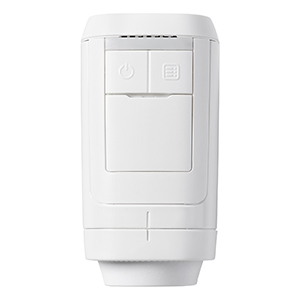 The HR91 Radiator Controller is a simplified wireless digital radiator controller for the evohome system.  Ideal for kids bedrooms, behind beds/sofas/radiator covers (where a separate sensor such as T87RF is used for room temperature control) and commercial environments. The main differences when compared to the HR92 Radiator Controller is that the HR91 doesn't have a display screen, doesn't have a local override adjustment dial and doesn't have the parameter/settings available directly on the device, like the HR92 does. The HR91 has a simple LED user display which displays its function and faults. Unfortunately the user guide provided with the product isn't great, but there is a better overview document of the HR91 Radiator Controller which can be downloaded here (HR91 Radiator FAQ's). The HR91 Radiator Controller has two buttons. The one on the left is the 'override' button, and the one on the right is the 'status' button. It also has a locking bezel at the bottom of the radiator controller.
That is all for now. I will keep updating this section as an when I have things I think are important, but any technical support please see our contact us page or take a look at our Evohome Shop Forum!
Thanks very much for reading so far!
Richard Burrows – Technical Director – The Smart Thermostat Shop